Summary
How to set Windows Update to check for and install new updates without you having to remember.

1. Click Start > Control Panel > Security Center.

2. In the Security Center click the Automatic Updates settings button (Fig. 1)



Fig. 1

3. The Automatic Updates window appears on your screen (Fig. 2).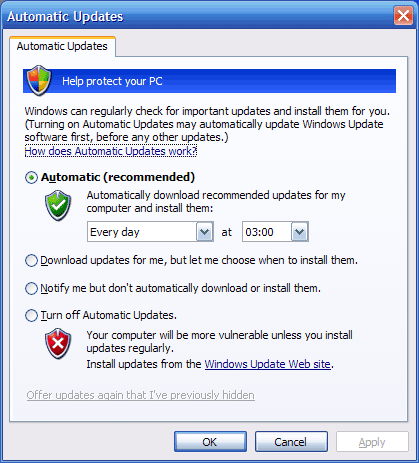 Fig. 2

4. Make your choice from the four available options and click Apply then OK.

More tutorials under the same category:

Use Windows Update

Automatic Windows Update

Clean up your hard drive

Speed up your computer with Disk Defragmenter